Hawaii Child Welfare Education Collaboration
MEET THE HCWEC STAFF
---
Cheri Tarutani, MSW, LCSW
Project Manager
Gartley Hall Rm 001A
Phone: 808-956-6974
Email: tarutani@hawaii.edu
Cheri serves as the Project Manager. She has been an instructor with the University of Hawai
ʻ
i, Manoa School of Social Work since 2009. She initially started as the Practice Coordinator in the Distance Education program, primarily responsible for all aspects of Field and teaching practice courses to the neighbor island graduate students. Prior to joining UH, she was a Child and Adult Protection Specialist for Child Welfare Services for 6 years. During that time, she was the designated Family Drug Court worker and part of the Family Drug Court team that was awarded the Natural Collaborative Leader Award in 2004 from the Mediation Center of the Pacific. Ms. Tarutani has also been a court appointed custody evaluator for the last 10 years. Ms. Tarutani earned a Bachelor of Arts degree in Women's Studies from UCLA and a Masters in Social Work from the University of Hawai
ʻ
i, Manoa.
You can access my papers on SSRN at:
https://ssrn.com/author=2454889
---
---
Meripa Godinet, PhD
Principal Investigator
Gartley Hall Rm. 213
​Phone: 808-956-6239
E-mail:
meripa@hawaii.edu
​Dr. Godinet
serves as the Principal Investigator of HCWEC. She
is currently an Associate Professor with the Myron B. Thompson School of Social Work at the University of Hawaii. She has been a principal investigator of numerous research projects that focused on the impact of various systems and institutions on Pacific Islander adolescents and their families. Her scholarship include issues of disproportionality and overrepresentation of Pacific Islanders in the juvenile justice and child welfare systems; risk and protective factors involving juvenile delinquency among Pacific Islander adolescents; and contributions to the advancement of cross cultural resonance in social work practice.
---
---
Puna Sabagala, MPH
Program Assistant
Gartley Hall Rm. 001
Phone: 808-956-6003
E-mail: adrianos@hawaii.edu
Puna Sabagala, MPH, serves as the Project Assistant of HCWEC. He recently joined the team to provide operation and administrative support, website management, budget compliance, a compilation of data annual report and various other tasks to help sustain the project. He is an alumnus of the University of Hawaiʽi, Mānoa, Office of Public Health Studies, with a Master of Public Health degree in Epidemiology, 2017. He is currently the Project Manager for the
Impacts of Social Proximity to Bias Crime Among
COFA-migrants in Hawaiʽi
project.
---
Powered by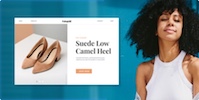 Create your own unique website with customizable templates.