Hawaii Child Welfare Education Collaboration
HCWEC ADVISORY COMMITTEE
---
The HCWEC Advisory Committee is chaired by the principal investigator, Dr. Francie Julien-Chinn, and comprised of representatives from the Department of Human Services, community service providers, the Judiciary, a HCWEC Scholar representative, a former foster youth representative and a foster parent representative. The purpose of the committee is to help guide training for future child welfare social workers by providing
expertise as we discuss the HCWEC curriculum and collaborating in
tackling any challenges we face.
​
Committee Chair
Dr. Francie Julien-Chinn,
HCWEC Principal Investigator
The current members are:
​
1.
Cathy Betts, Deputy Director, DHS
2.
Sonja Bigalke-Brannon, MSW Executive Director of NASW-HI
​
3.
James Bott, Social Worker & Foster Parent, Department of Education
4.
Eva Chau, MSW, Vice President of Programs of Family Programs Hawaiʻi (HCWEC Alumni)
5.
Judith Clark, MPH, Executive Director, Hawaii Youth Services Network
6.
Robin DeRego, Wrap Facilitator, EPIC Ohana
7.
Cynthia Goss, MSW, Assistant Child Welfare Services Branch Administrator
8.
Thomas Haia, JD, Resource Caregiver
9.
Laurie Jicha, MSW Department of Human Services Staff Development
10.
Dana Kano, MSW, LSW, Child Welfare Services Section Administrator
11.
Faye Kimura, Court Administrator
12.
Keola Limkin, Wrap Youth Partner of EPIC Ohana
13.
Cheryl Ann Mendez, Program Administrator, Catholic Charities
14.
Stephen Morse, Executive Director of Blueprint for Change
15.
Dean Nagamine, GAL
16.
Korrine Oki, Wrap Director, EPIC Ohana
17.
Kayle Perez, ACSW, LSW, Child Welfare Services Branch Administrator
18.
Cheri Tarutani, MSW, LCSW, HCWEC Project Manager of UHM School of Social Work (HCWEC Alumni)
19.
Rachel Thorburn, MA, MSW,
Acting Program Development Administrator Child Welfare Services Branch
(HCWEC Alumni)
​​​
20.
Sabrina Tran, Program Director Early Intervention & Family Strengthening, PACT
21.
Kristine Tuitama, Program Manager, Hawaiʻi Child Welfare CQI Project at UH Maui College
22.
Deborah Zysman, MPH, Executive Director-
Hawaiʻi Children's Action Network
​
Powered by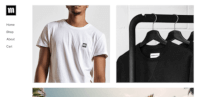 Create your own unique website with customizable templates.