Hawaii Child Welfare Education Collaboration
---
SPECIALIST YEAR SCHOLARS
---
Kailana Ritte-Camara
"E 'onipa'a i kou ala i moemoea ai." Go confidently in the direction of your dream. Live the life as you have imagined it.
Aloha mai kakou, my name is Kailana Ritte-Camara. I am the youngest of nine, and was born and raised on the island of Molokai. I attended the Hawaiian Immersion program and have been bi-lingual since the age of three. Last year, I gave birth to my first child, and feel so blessed to be a mother. Having my 'ohana, and the Hawaiian language has made me feel so loved and connected within my community, and island. Being a mother of a one year-old, I have learned that all children and people, with proper care, support, and love, can become competent individuals of society. The reality is, not all children, families, or individuals are taken care of, or supported.
My mother has taught me to always malama, so what better way to malama my community, than through social work? As a recent BA-psychology graduate of Linfield College in Oregon, and a current student in the UH-Master's of Social Work Distance-Education program, I am grateful to continue my education in becoming a resource and support for children, individuals, and families. I also have the opportunity to be apart of the HCWEC project 'ohana, which will provide me with the appropriate tools to becoming a great social worker in supporting and helping those in need. My dream is to help others thrive, and become scholars for the future of Hawaii. One child, and one family at a time. ​
---
Kylie Teramoto
My name is Kylie Teramoto. I was born and raised on the westside of O'ahu. I received my Bachelor's degree in Psychology from Seattle University in rainy Washington in 2017. I moved back home to further my education and to pursue a career in social work. I discovered a lot of overlap between the field of psychology and the field of social work during my undergraduate studies and really enjoyed the social work perspective. I have been fortunate to come from a big tightly-knit family and I've always wanted to share this sense of love and belonging to other families and children in Hawai'i. The HCWEC project has provided me with the platform to spread the spirit of 'ohana. It has given me the opportunity to learn and grow as a social worker so that I can help make a better and safer Hawai'i. I am excited to enter the field of social work and into child welfare.
---
Zachary Wolf
​
My name is Zachary Wolf and I was born on the island of Kaua'i and raised in Kāne'ohe. I received my BSW from Pacific University Oregon in 2011. I have been working in the field of social work since 2013 and been exclusively working with children and families since 2014. The HCWEC program has allowed me a way to further my education and know that I will be able to continue my work after I graduate.
---
ADVANCED STANDING SCHOLARS
---
Alyssa Barbosa-Grogan
---
Ana Kurashige
---
Corinne Keala Noelani Ready
---
​Darlene Miranda
My name is Darlene Miranda. I am originally from Miami, Florida (Go Dolphins!). My family has lived here on Oahu for a total of six years. I received my Bachelors in Social Work from Myron B. Thompson School of Social Work at the University of
Hawai
`i
at
M
ā
noa
in May of 2018. Thanks to the great social worker my son had prior to being adopted, I became very interested in being a part of Child Welfare Services. I believe the HCWEC program will provide me the opportunity to continue learning, and growing, while gaining valuable experience in the field. I look forward to assisting and serving children and families for a long time to come.
---
Emilygrace Ka'aiakamanu
​
Aloha! My name is Emilygrace Kaʻaiakamanu I was born and raised here on Oʻahu and I just recently graduated with my BSW from the Myron B. Thompson School of Social Work at the University of Hawaiʻi at Mānoa. I am excited to further my education by striving towards my MSW and participating in the HCWEC program. Through my personal experiences I have always had a passion for children and family. It has been a goal of mine to work for Child Welfare Services and I am grateful to the HCWEC program for providing me with an opportunity to do just that and more. I have a desire not to just work with children, but to work to keep their families together. I look forward to all the new and challenging experiences that I'll face because everything is a lesson in itself.
---
Jenny Gao
---
Sweetie Sharmaine C. Tagudin
"Be someone you needed when you were younger.." -- This is the saying I have been using to motivate myself throughout my entire education. Aloha, my name is Sweetie Sharmaine C. Tagudin and I am a proud scholar of the HCWEC program. At a young age, I have been exposed to my fair share of hardships and challenges whether it be through personal experience or the people around me and all of which has driven to make a difference in the world. I was born and raised on the Garden Island of Kaua'i and moved to UH Manoa to be close my family and friends, as well as pursue an education at the Myron B. Thompson School of Social Work. As a 2018 Bachelor's graduate, I hope to complete my educational endeavors with a Master's degree as an advanced standing student. In addition, I hope to make a positive impact on the lives of our youth in the community and help them thrive and prosper to the best of my ability. It all begins here at this very moment! I would like to thank my family, friends, cohort, instructors, and mentors for pushing me to reach my best potential and supporting me throughout this journey.
---
GENERALIST YEAR SCHOLARS
---
Lisa Rapozo
​Aloha my name is Lisa Rapozo from the beautiful island of Kauai. I received my Bachelor's Degree in Psychology from the University of
M
ā
noa
-Hilo in 2016. I was accepted into the Myron B. Thompson School of Social Work-Master in Social Work Program, distance education option in 2017. I am so grateful and humbled for the opportunity to continue my education and even more thankful to be part of the HCWEC program. I am passionate about helping people and being part of the solution, especially our at-risk population and committed to the safety and well-being of all children of my community and throughout
Hawai
`i
. This opportunity will also strengthen my employment with Child Welfare Services, and give me the education, tools and resources needed to become a more effective social worker.
---
Kanani Lovell-Obatake
Aloha, my name is Kanani Lovell-Obatake and I was born and raised on the island of Kaua`i. Growing up, my late mother exposed my brother and I to the ideas of kuleana (responsibility) and mālama (take care of) within our community. My `ohana comes from a line of hunters, gatherers, fisherman, and cultural practitioners. The `āina (land) that I reside on was passed down from generations and I am in hopes that I too may continue that legacy.
Social Work is a kuleana (responsibility) and it is a venue for me to promote thriving communities just as my `Ohana has for generations and generations to come. I currently work at Child Welfare as a social worker and although some may agree that it is a difficult job, I personally love the challenge. My motivation and dedication to keeping Kaua`i's keiki safe is paramount as well as having a work life balance. In my spare time, I enjoy spending time with my sons, Kamalewa (13) and Maka`ala (11), going to the beach, fishing, camping, hiking, and cleaning my yard.
Powered by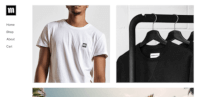 Create your own unique website with customizable templates.