Hawaii Child Welfare Education Collaboration
​​The
Hawai
ʻ
i Child Welfare Education Collaboration is a
partnership between the Department of Human Services Child Welfare Services (CWS) and the Myron B. Thompson School of Social Work (SSW) to train Master of Social Work (MSW) students to work in public child welfare.
Vision
A Hawaiʻi where all children are safe and families are thriving.
Mission
To build a child welfare system of committed and competent social workers.
Purpose
We seek to provide a training pipeline to develop highly competent social workers in public child welfare in the state of Hawai

ʻ

i to improve outcomes for Hawaiʻi's children. HCWEC provides Scholars with specialized coursework in child and family social work, child welfare electives, field placement, and a field integration seminar. Scholars receive stipends in exchange for post-graduate employment in state of Hawaiʻi child welfare services.
Hawai
ʻ
i
Child Welfare Education Collaboration
University of Hawai`i, Mānoa, Myron B. Thompson School of Social Work
Gartley Hall, 2430 Campus Road, Room 001A, Honolulu, HI 96822
Email: hcwec
@hawaii.edu
Fax:
(808) 956-5964
http://www.hawaii.edu/sswork/HCWEC.html
*If you have trouble viewing or accessing anything on our website please contact us for assistance.*
Powered by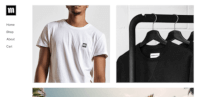 Create your own unique website with customizable templates.